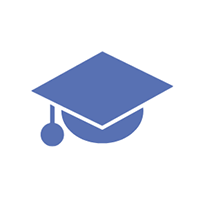 Eva A.
Private tutor in Seattle, WA
Education
Senior at the University of Washington completing a BS in Biochemistry and minor in Bioethics & Humanities. My broad focus is pre-med with a strong interest in public health, global health, infectious diseases, and maternal and child health. I've explored and developed these interests by going on volunteer trips to developing countries such as Guatemala, and working in Microbiology research geared towards infectious diseases as detailed in my "experience". Graduating in December 2015 with the intent of applying to medical school in June 2016. Until then, I will continue working as a researcher and hope to also continue working in teaching while studying for my August MCAT.
Experience
1. Compiled nearly two years of tutoring experience in college level introductory Biology with Beta Beta Beta Biological Honors Society on UW Campus. This required being present during opening hours and being able to teach all students taking the Biology 180, 200, and 220 classes at UW. These classes are very closely aligned with AP Biology courses, so I would be very comfortable tutoring in that subject as well. 2. This tutoring experience helped me to land a TAing position for Biology 220 in Spring quarter of 2015. Biology 220 is the introductory animal and plant physiology course. Through this experience I really felt a mastery of introductory physiology develop. I also learned how to interact with entire classrooms full of students, which presented interesting problems in terms of keeping them all on the same page. Overall, possibly the most challenging and crucial teaching experience I have had. 3. Have previous experience in remedial tutoring with UW's Education department, in 2014. This position matched me with several students who were academically struggling for various reasons. I worked with students dealing with language barriers, serious mental illnesses, and comparatively simple motivational issues on improving their GPAs and achieving broader goals (such as getting an internship/job). This required specific subject geared tutoring (mainly in Math and Writing), but also forced me to take a more holistic approach and teach organizational skills as well as study tactics. Overall, I learned to develop these trusting relationships, motivate students to succeed, and teach them organizational tactics that would be applicable across disciplines. 4. Since September of 2014, I have been working as an undergraduate researcher in a Microbiology Lab on UW Campus. The lab broadly studies bacterial pathogenesis, and I was brought on to work on a project studying Salmonella typhi, the causative agent of typhoid fever. The original project to which I contributed data compared S. typhi to it's close relative S. typhimirium, by observing gene expression in human macrophages separately infected with each of these bacteria. The hope (which is still ongoing) is to understand which properties of these bacteria cause such a different inflammatory response upon infection, as Typhi and Typhimirium produce very different diseases in humans. As of about a month ago, I have been given my own project to oversee and design. This project is looking at several genes involved in sugar metabolism in S. typhi, which for some reason are necessary for systemic infection. S. typhi bacteria with mutations in these particular genes cannot cause infection in humanized mice. This project is still in its early stages, but my job is to design experiments that can help us understand the function and importance of these genes. 5. I scored a 2100 on my SAT in 2010 (800 on writing), a 5 on AP Calculus AB, and a 4 on AP Language & Composition. Because I went to high school in Canada, we had a limited number of AP classes available and I did not take any others. 6. In terms of classes and subjects, I am very comfortable tutoring "pre-med" subjects such as college-level introductory Biology, Chemistry, Physics, Math, and early Psychology. I also scored an 800 on my writing SAT and have written articles at the college level, so would love to tutor in this area. As a remedial tutor, I worked with multiple ESL students on their writing skills. Could also tutor higher-level classes such as Physiology, Cell & Molecular Biology, Biochemistry, and possibly Microbiology. For Math, I took the honors accelerated calculus series at UW, so could definitely tutor through Calculus III, and possibly Differential Equations and Linear Algebra. For earlier subjects including high school, middle school and even earlier than that, I would absolutely love to be contacted! These are the levels at which I had teachers who made deep, important differences in my patterns of thinking and attitudes toward learning. I think it exceptionally important to catch struggling students at this age, and would look forward to working with them.
Availability
Any day at any time
Can Meet
Up to 30 minutes away for no additional charge
Hobbies
In high school, played competitive soccer, as well as more recreationally rowing, playing field hockey, and playing rugby. In my spare time, I try to get outside as much as possible and often find myself playing one of these sports! For high school, I went to an international boarding school in Canada, where I had roommates from Mexico, Korea, Hong Kong, South Africa, and Scotland to name a few. In addition to this experience, I also lived in Australia with my family once at the age of 7 and again at the age of 13. These experiences really expanded my horizons, and gave me a strong desire to continue meeting people from all walks of life. Meeting new people from all sorts of places continues to be one of my greatest joys today! In keeping with being born in Seattle, I love many different types of music and frequently enjoy concerts in the area. Also spend a great deal of time sampling all the amazing food in this city, and cooking for friends and family!
Show More
Inquire About This Tutor
Thanks!
Most tutors respond within 48 hours.
Feel free to contact other tutors while you wait.